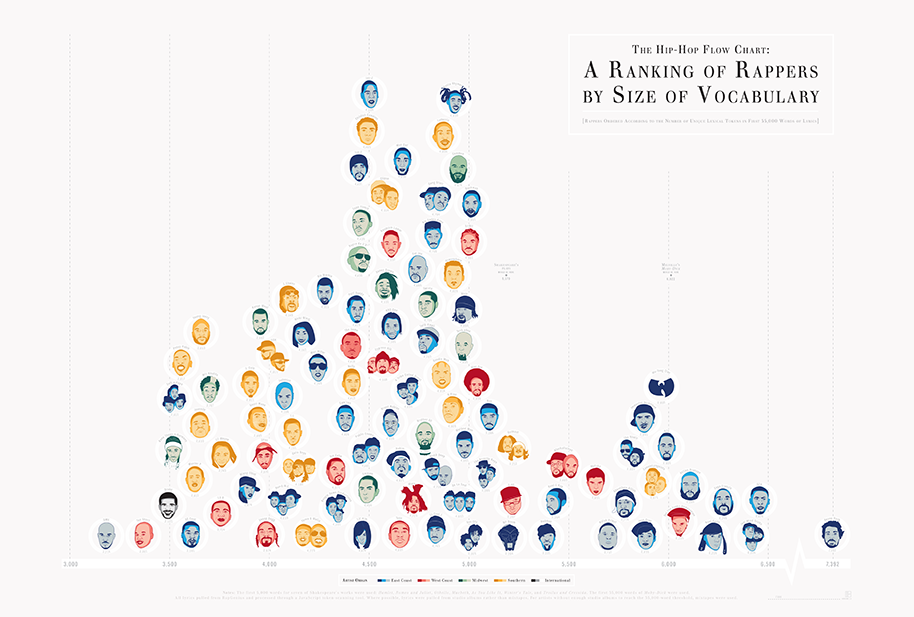 At 4:30 on Wednesday November 4th, in 41 Wyllys, Room 112
In cooperation with the Allbritton Center, the Digital and Computational Knowledge Initiative (DACKI) is pleased to be bringing Matt Daniels to Wesleyan next week to give a talk Wednesday and then to meet with students in classes and small groups on Thursday.
He is a media artist and designer, fascinated with the possibilities of data-driven narrative. For Daniels, this has often meant analysing and illustrating the content and popularity of music, its lyrics, and its locations. He has produced infographics keyed to such things as the size of rappers' vocabularies and the timelessness of some music based on Spotify data. He publishes an online magazine called 
Polygraph.
.